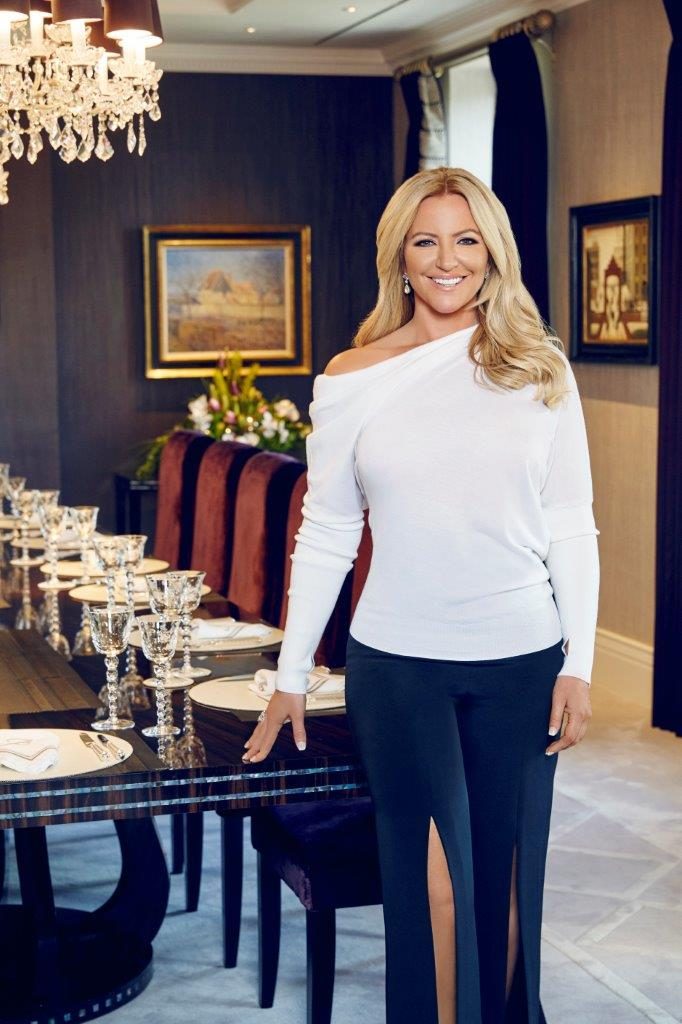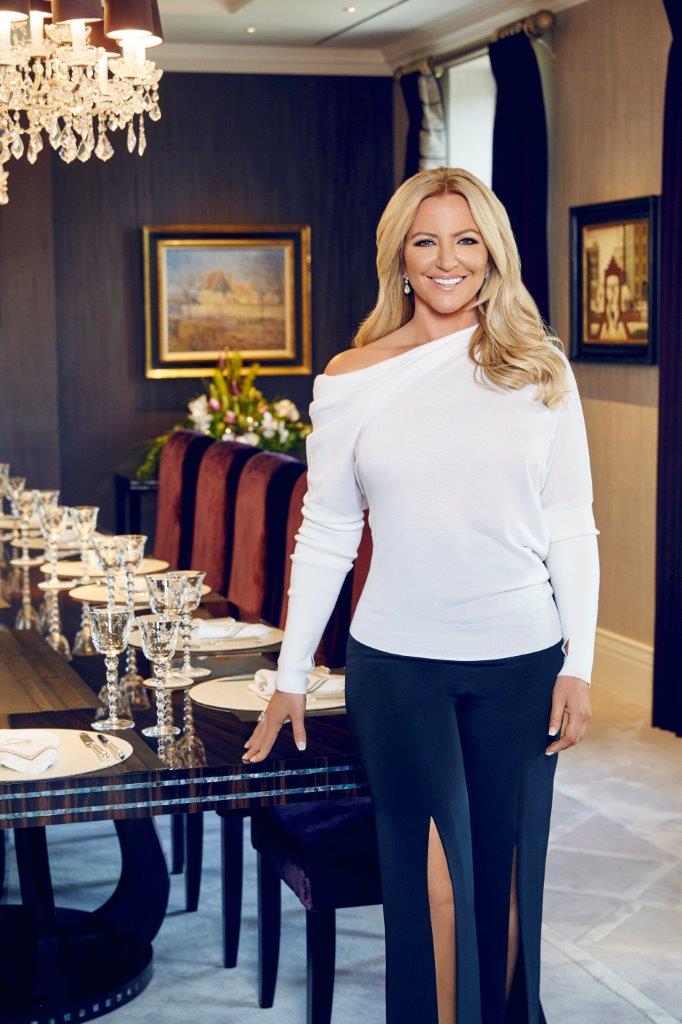 Entrepreneur, author and public speaker Lady Michelle Mone OBE is thrilled to announce the official launch of her new Global business, Michelle Mone Interiors.
Design and interiors have long been a big part of Michelle's success, from the intricate design process of 'the perfect bra' with Ultimo, a best-selling jewellery range with QVC, to personally renovating the interiors of her own homes to an exceptionally high standard. Michelle's move in to the interiors sector sees the collaboration with leading designer Julie Chapman. This partnership allows Michelle to combine her business attributes and unique design flair with Julie's unrivalled experience and expertise as Head Designer for Michelle Mone Interiors.
Michelle Mone Interiors create beautifully crafted interiors that make exceptional homes for discerning clients across the globe. The company's signature is to deliver British inspired elegance, with a twist of contemporary design and functionality that is created from the highest quality materials and craftsmanship. Michelle's team are talented, friendly, skilled and driven with passion and creativity to make every project they work on individual and tailored to the client's distinctive style. Their current projects reflect the team'sexperience in creating luxurious, sophisticated and timeless interiors for private clients, property developers, hoteliers and superyacht owners. Whilst much of their work is currently focused on private residential and commercial properties in London and the UK, they also work internationally – with recent commissions received in the Middle East and the Caribbean.
After the selling of Ultimo, the launch of Michelle's incredibly successful autobiography 'My Fight To The Top' and her appointment to the House of Lords in 2015, this is Michelle's next major business venture which is set to be another huge success for the world renowned businesswoman. 'Our expertise lies in our clear understanding of how to balance luxurious elegance with intelligent design.'
Michelle Mone Interiors launched in June 2017 at; www.michellemoneinteriors.com
For further information, imagery and interview requests please contact the Michelle Mone Interiors Press