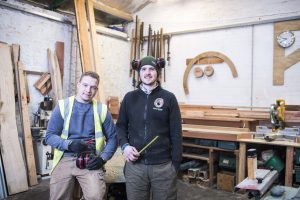 Baroness Michelle Mone of Mayfair OBE is delighted to announce that she has accepted the invitation to join the board of Trustees of the Barrowman Foundation.
The Barrowman Foundation supports charities and efforts that empower young people to enjoy a good start in life and make the most of job and business opportunities. Through organising fund raising events the Foundation increases the support it can give to the charities it champions. Its efforts are not just to increase funds but to heighten the profile of the good works being carried out and to encourage others to offer their support.
Baroness Mone is passionate about giving back to society and supports a number of charity organisations. She has a long and successful association with business and inspiring young people to realise their dreams. Over the years, Baroness Mone has partnered with a variety of charities raising substantial sums of money to assist with their efforts.
For further information about the Barrowman Foundation and their support of charities, please visit their website barrowmanfoundation.com